Living at home with a wheelchair can be difficult for you.
For instance, if you purchased an existing property that did not previously house a wheelchair rider, the doors may not be large enough to handle the size of a wheelchair.
However, with a few adjustments, you can make work around the house more manageable for these users.
A successful home accessibility project requires careful planning to ensure that the ramp fits the requirements of the property's occupants.
It must follow local building codes, be safe and strong, and be suitable for use in all weather conditions.
In this article, we answer the topic, "How wide is a wheelchair ramp?"
Before you start designing and building a wheelchair ramp, consider the following.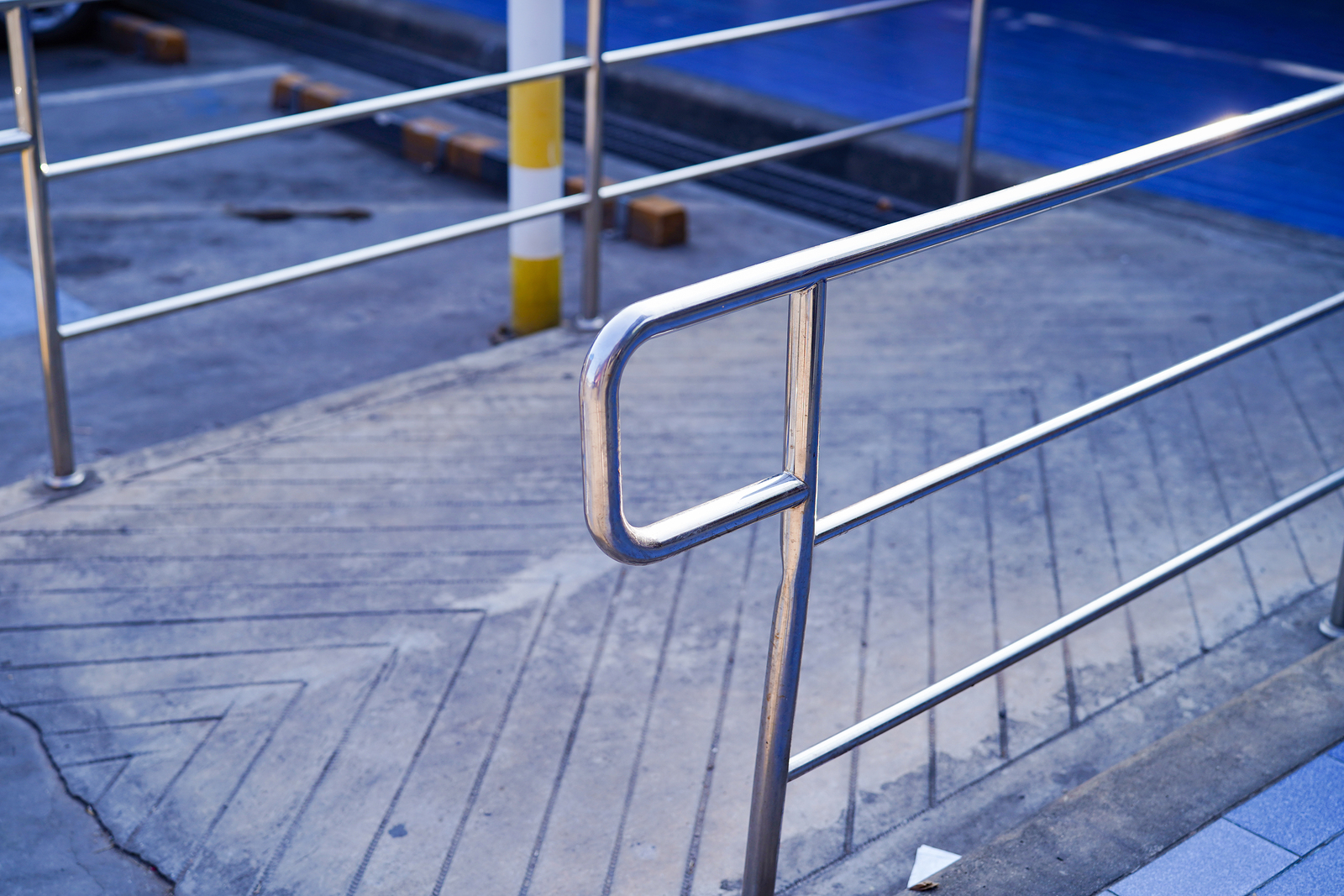 Wheelchair Ramp Width
Temporary wheelchair ramps range in width from 15 to 36 inches.
Permanent wheelchair ramps should be 75 inches wide to accommodate two wheelchairs traveling in opposite directions.
There is a rising awareness of the importance of making new buildings more accessible to everybody.
Older structures have also been changed or adjusted where possible to give wheelchair access to broader portions of public and private infrastructure.
Wheelchair Ramp Width Guidelines
Ramp width guidelines are essential because they specify the conventional minimum ramp width requirements.
When implemented, it will allow a wheelchair user to move their equipment on the handicap ramp in a comfortable and safe manner.
Standardized ramp widths will also assist users in quickly becoming acquainted with ramp pathways across various public infrastructure systems.
While the minimum ramp width is always given, some rules additionally provide a maximum ramp width.
Since hand railings are expected to give assistance to wheelchair users, the maximum width rule normally allows only a specified width between two hand rails.
The width of a ramp varies widely depending on the state or province, as well as the type and installation of the ramp.
A wheelchair ramp, for example, must have a minimum width of 36 inches according to ADA rules.
However, in order to comply with ADA criteria, the states of Massachusetts and California in the United States have imposed minimum ramp width requirements of 48 inches.
Ramp installers may choose to utilize a wider ramp depending on the volume of traffic through the ramp or whether two-way traffic is anticipated.
Given that the average wheelchair width is roughly 28 inches, this would require the development of a ramp with a minimum width of about 70 – 75 inches, preferably with handrails in between.
Another example is that, in order to be compatible with the Accessibility for Ontarians with Disabilities Act, a ramp must have a minimum width of 900 mm (about 35 inches).
Furthermore, when the ramp width exceeds 2,200 mm or 86.6 inches, hand railings must be provided on the ramp for the whole distance between any two landings.
The hand railings should be positioned such that there is no more than 1,650 mm (65 inches) between any two hand rails.
According to the British Columbia Building Access (BCBA) requirements, the minimum width of a ramp is 1,500 mm or 59 inches if it is a single ramp.
If two ramps are nearby, each ramp should be at least 915 mm broad between hand railings.
Many major cities follow state or provincial recommendations and expand on them to increase accessibility.
Width guidelines with such limited ranges frequently result in increased standardization of accessibility infrastructure.
CTADG further requires that where the ramp is specifically constructed for persons with vision impairment, the width shall be at least 1,525 mm or 60 inches to permit for a partner or a dog to walk on the side.
Ramp Landings
Ramp landings are an essential component of ramps.
A ramp has at least two landings, the top and bottom.
Depending on the entire ramp length and the style of installation, there may be more landings positioned intermediately through the ramp.
According to the AODA, ramp landings must adhere to the following guidelines:
Landings must be present at the top and bottom of a ramp, at any significant change in ramp direction, and at intermediate places no more than 9 meters apart.
Landings must be at least 1,670 mm by 1,670 mm in size, or approximately 66 inches by 66 inches.
A change in level or slope of more than 1:50 is not permitted.
The BCBA requires a minimum landing space length of 1,500 mm (59 inches).
The ADA specifies significantly different landing specifications.
While the requirements for landing sites on the ramp are the same, there are several differences:
A landing should not have a change in level or slope larger than 1:48, and it should be built in such a way that there is no water logging.
Landings must be at least 60 inches by 60 inches in size. Handrails, edge protection features, and anything else are not permitted within this 60 x 60 inch free space.
Some requirements additionally state that when a landing place leads to a door, the landing must be extended farther to accommodate wheelchair maneuvers.
If the door opens towards the ramp landing, the landing space should be enlarged by at least 600 mm, or roughly 24 inches.
If the door opens away from the ramp landing, the landing space should be enlarged by at least 300 mm, or roughly 12 inches.
Landing places must also be heated to prevent snow accumulation and ice development, which can lead to hazardous slippery conditions.
The COADS recommends that ramp landings occupy spaces of 2,250 mm by 2,250 mm, or approximately 89 inches by 89 inches, as a best practice measure.
This is to make room for power wheelchairs or mobility scooters, which may require more braking area than manual wheelchairs.
Foldable Wheelchair Ramp
Portable ramp is available for personal use in the house and is not subject to the limitations outlined above.
These ramps are typically shorter in length, ranging from 48 to 108 inches.
Widths normally range from 26 to 36 inches.
Our Thoughts
While the recommendations indicate the minimum dimensions for ramps and ramp landings, it is advisable to create a slightly larger ramp to allow for heavier traffic than is generally anticipated and peak level traffic.
It is also excellent practice to incorporate large landing areas into ramps to accommodate electric mobility aids, which may require more space to slow down and stop.
It is important to keep in mind that this is a one-time investment.
It has been observed that greater adherence to accessibility guidelines frequently leads to increased business potential.
Frequently Asked Questions
What is a wheelchair threshold?
A wheelchair threshold ramp is a simple and safe way to help wheelchairs cross over rough surfaces.
They provide a sturdy, slightly-inclined platform to make it easy to cross over raised landings, doorways, or curbs.
What is the maximum allowable slope for a wheelchair ramp?
Maximum slope for hand-propelled wheelchair ramps should be 1″ of rise to every 12″ of length (4.8 degree angle; 8.3% grade).
Maximum slope for power chairs should be 1.5″ rise to 12″ length (7.1 degree angle; 12.5% grade).
Minimum width should be 36″ (inside rails) – (48″ is ideal).
What is the best angle for a ramp?
The preferred slope for a building access ramp is 1:12 or 1 inch of rise per 12 inches of horizontal run – that's roughly an 8% slope also written as a 4.8 degree angle slope.
How long should a ramp be for 3 steps?
Stairs typically run about 7.5 inches high each so for three stairs a standard rise or height would be about 22 inches.
the ada [americans with disabilities act] recommends 1 foot for ramp for every one inch of rise.
Do all ramps have to be ADA compliant?
The ada requires curb ramps and ramps to be installed along any accessible route in a public area, along a path where there's a change in height greater than ½ inch.
As an alternative, a facility may use elevators or platform/chair lifts to provide accessibility.